Editorial #2: X FACTOR RESPONSIBLE FOR GLOBAL WARMING…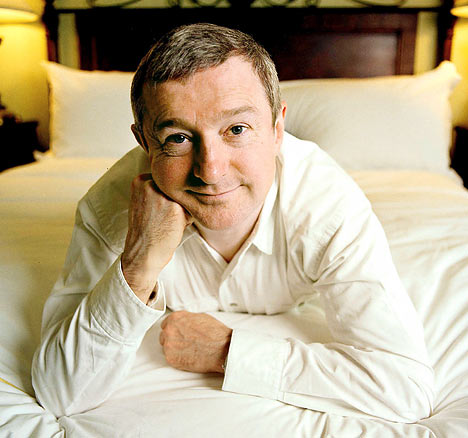 …Well not really that would be ludicrous (although factoring in all the Loreal products used to keep Cheryl's perfectly sculpted bonce in place it could be conceivable…), but what with the incredible amount of ranting Facebook status' and comments plastered all over the information highway, you would think gorilla haired Cowell and co were behind Maddy Mcann's kidnap and 9/11. The truth of the matter is about as tired and worn out as Danny Minogue's face:
IT IS JUST A TV SHOW.
A cliche'd fact lad rock army leader and frontman of 'NAAAAAA WOOOOOOAH burp' Kasabian can't seem to grasp either, leading to his finger wagging statement that he 'can't believe how appallingly low we have gone as a nation for people to watch that pile of shit. It's appalling music.' adding that 'it creates no good new music.' Unfortunately Tom fails to see the irony that as a nation we would rather watch 2 semi autistic anaemic Johnny Bravo look-alikes, stumble their way through a saccharin rendition of Ghostbusters, than pay as much attention to Kasabian, maybe when Tom and his gang of rowdy terrace chanters can put their heads together, and create something to culturally hold the nations interest as much as this (admittedly very substantially shit) show does, they will have a point, until then it's back to the practice space…
I myself was at the receiving end of a furious bout of keyboard hammering on social networking site Facebook. Thankfully my "bad attitude" was adressed in a rant concerning the "fact" that "XFACTOR IS KILLING ALL MODERN MUZIC OMG!?1 AND THE G8 SUMMIT AND OTHER IMPORTANT EVENTS ARE BEING KEPT OUT OF THE PUBLIC EYE BECAUSE NO ONE IS REPORTING ON IT. THINK ABOUT THE GENOCIDES?!" I think these irrational tinfoil hat wearing warblings speak for themselves, detractors such as this, have about as much if not less IQ as the people who truly love this show i.e lobotomy patients
Finally and possibly the most "teenage angst rebellion" argument against the show, is the fact that the winner is guaranteed the "coveted" Crimbo number 1 spot in the charts. This has prompted the slightly lame reaction of "I know guys lets get Rage Against the Machine to number one arf arf arf", but I wont go into that I think NME's Luke Lewis sums it up nicely (although the 765 comments asking for him to be hung drawn and quartered and pelted at Jedward would have you think otherwise…). The fact of the matter is the Christmas number 1 has always been shit, oh except for the highly influential and groundbreaking Slade…and who can forget the face of music changing glam grandad's Wizzard?! Eurgh…
To summarise, the X Factor doesn't affect the way the media works, they aren't imposing on your rights by becoming number 1 (the public buys the fucking records you sheep!), and "real" music/musicians don't tend to bother themselves with chart success, or the show.
IT'S A FUCKING TV SHOW
Joe Thresh