Los Campesinos!'s 'Heat Rash' is… Not as exciting as you had hoped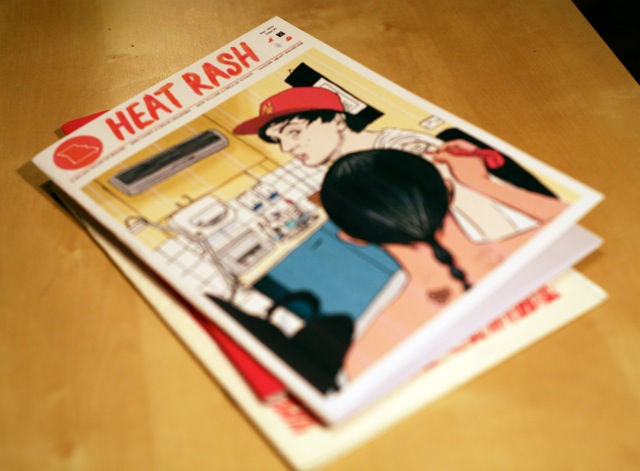 For all those who were following along with the ongoing sort of interesting mini drama known as 'Heat Rash', it would appear that the entire endeavour has been building up to the grand reveal of… A subscription service for zine's, music and limited edition shit! Why of course, £25 will buy you a whole years worth of quarterly goodie bags filled to the bring with DIY Los Camp! things, the perfect gift for yourself, a loved one or even me (hint hint)
Here's the official list of goodness
A quarterly instalment of the HEAT RASH 'zine and a limited edition 7″ and digital download series of exclusive Los Campesinos! music that will not be available elsewhere. Not on iTunes, our own merch store or at gigs.

Discounts on  items in the Los Campesinos! online store. This will include special bundles and big savings on new merchandise. New merch store to launch in the new year.

HEAT RASH subscribers will be able to buy tickets for gigs direct from loscampesinos.com. This will mean NO MORE BOOKING FEES when attending our concerts.

Opportunity to own physical copies of releases before they are available to purchase elsewhere online, or in stores.

What's more, anybody who subscribes to HEAT RASH before the 20th of December will receive two new recordings of Los Campesinos! Christmas songs. This includes Kindle a Flame In Her Heart and The Holly And The Ivy, digitally packaged with artwork and hymn sheet.
"Whoa" I hear you say, "I wish I could hear one of those Los Campesinos Christmas songs RIGHT NOW". Well, glory be, it's a mother fucking miracle. Click here to hear "Kindle a Flame In Her Heart"
Sign up here!
Exclamations!
Alec